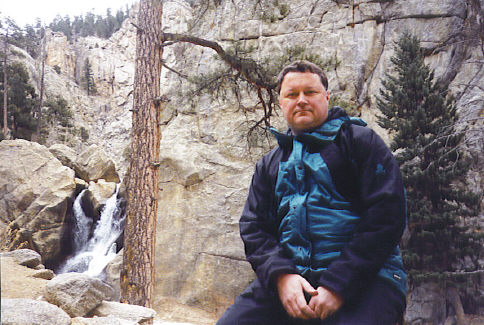 My name is Edward Lynn Williams. I was born at Baylor Hospital in Dallas, Texas to Charles David Williams and Cora Sue (Grimm) Williams. I grew up in Farmers Branch, Texas in a house my parents bought new at 2422 Springvale on the south west corner of Springvale and Bee St.
Attended Preschool, Mrs. Butler, 1st Grade, Valwood Elementary, 2nd Grade at Central Elem 1967, 2rd Grade at Central Elem, 4th Grade Farmers Branch Elem, 5th Grade Farmers Branch Elem, 7th Vivian Field Jr. High, 8th Vivian Field Jr. High
I graduated R. L. Turner High School in Carrollton, Texas, Class of 1977. I graduated from North Texas State University with a Bachelor of Business Degree in 1980. I currently reside in Plano, Texas.
I am past President of the Peter's Colony Historical Society and am also a member of the Navarro County Texas Genealogical Society and Navarro County Texas Historical Society. I am also the sponsor of the Navarro County TXGenWeb Genealogical & Historical Website and the Carrollton & Farmers Branch TXGenWeb Townsite.
On March 4, 2008 I was appointed to the Farmers Branch Historical Preservation and Restoration board but had to step down when I moved back to Plano. I still volunteer at the Farmers Branch Historical Park and the annual Keenan Cemetery Tours.
I am also a member of the Turtle Survival Alliance (TSA). I have been a turtle lover most of my life.